Finally there!
The children will be picked up from home by the special school transport. From 7:55 a.m. we will meet at the bus shelter at the front of the bus parking lot of the school grounds. We wait until all the children are there and then walk together to the kindergarten.
At the kindergarten, the children change at their checkroom places and then go to their group room for free play. They can romp, play alone or together, and read. A child sets the breakfast table. Sometimes there is also time to have one of us adults all to ourselves.
The phase of arrival thus also offers the opportunity for observation and individual support.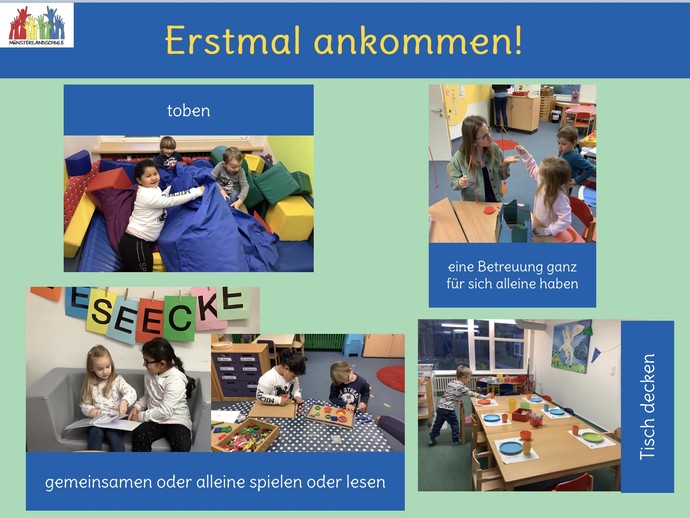 Morning circle and breakfast
Around 9 a.m. we start in the respective group with our morning circle. We greet each other, make sure everyone is present, have time to report on important events from the weekend or previous day and discuss the day's schedule and the weather.
Sometimes we also do some gymnastics, play a game or sing and sign a welcome song.
Afterwards we go to breakfast together.